Analysis Haydn Sonata F Band 1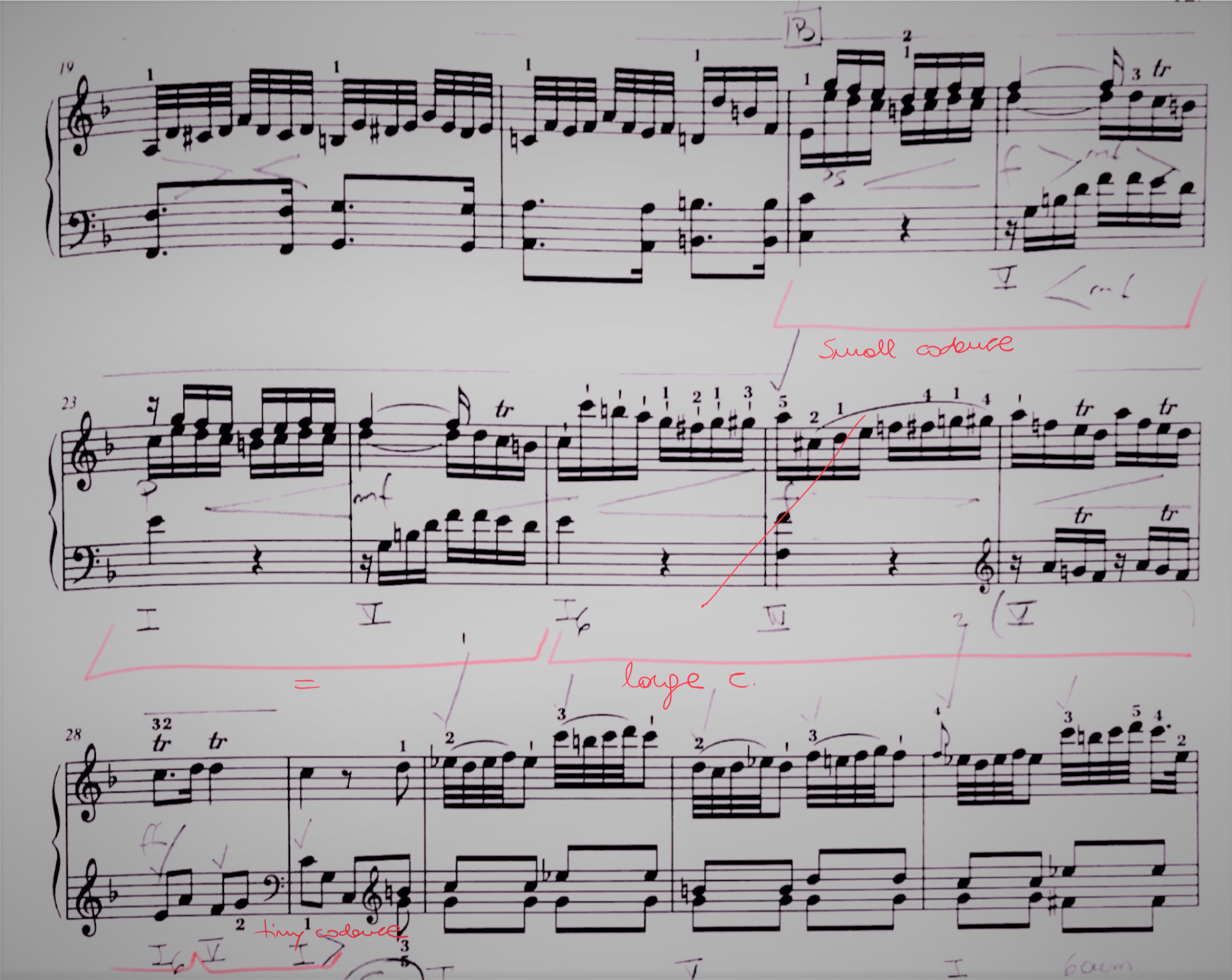 Analysis Haydn Sonata F band 1
Analysis Haydn Sonata F Band 1 – This is a very useful piece of information for anyone looking for compositional and interpretative orientation on this unusual sonata. This piece is elegant, simple and effective. Its third movement with its characteristic motive is both effective and memorable.
This Sonata proposes a big interpretative challenge for pianists. It is quite difficult to find a good balance between profuse ornamentation and steady pulse.
The series of analysis published by WKMT and Juan Rezzuto might give us, pianists, a hand to organise the interpretation of this unusual piece.
Pianistaid.com suggests the reading of the following article http://www.piano-composer-teacher-london.co.uk/single-post/2017/08/09/Haydn-Sonata-in-F-Hob-XVIF3-Bozner