Aguirre and Tonelli in concert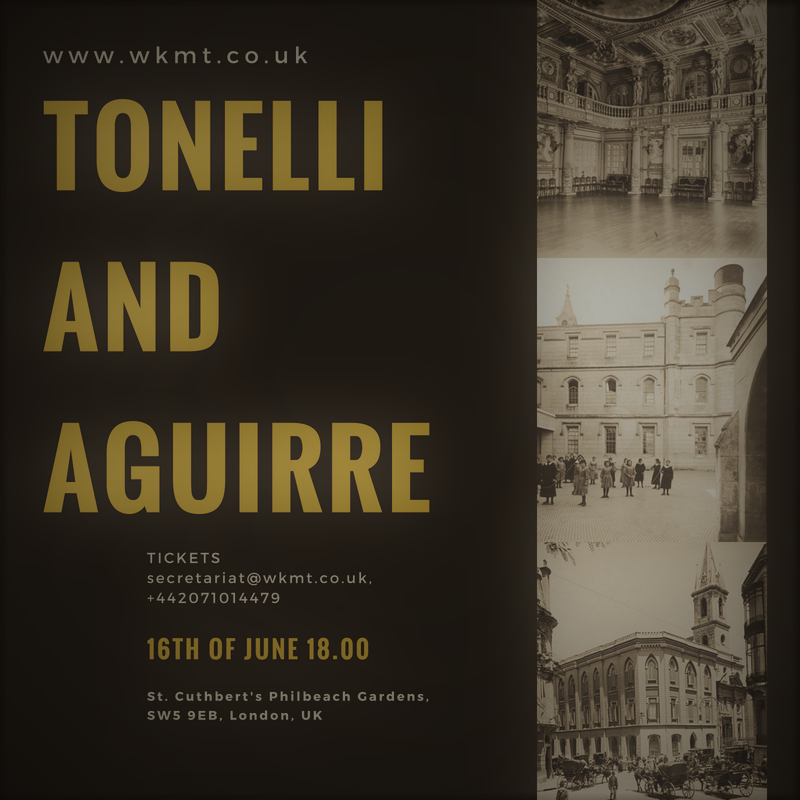 Aguirre and Tonelli in concert.
Aguirre and Tonelli in concert.
PIANIST AID MEMBERS IN CONCERT FOR WKMT.
WKMT CONCERT IN LONDON – ARGENTINIAN MUSIC
We welcome Carolina Anderson and Aleksandra Tonelli to be performing the next WKMT Concert in London this 16th June at 6 pm at our usual concert venue St. Cuthbert's church, in Earls Court, London.
Either Carolina and Aleksandra became members of Pianist AID end of last year. Piano tutors in Buenos Aires (Argentina) and professional pianists with a background in concerts and performances in Argentina and different cities around Europe. Now landed in London to enjoy their opportunity to perform in such a beautiful concert venue in London with our help.
In this case, WKMT Piano Lessons London will be hosting the concert at this beautiful venue. Juan Rezzuto, Director of WKMT and friend of this two professional musicians, will be in charge of presenting this Saturday evening. The Guests will enjoy a particular repertoire but very different from each other. That defines the different styles of these two musicians on the piano. Popular and Classical music blent in one single concert.
We invite you all to come and enjoy this particular concert in London with Pianist AID and WKMT Community. Check the info by clicking on Classical Concert aforementioned and book your tickets soon. You will remember this fantastic concert!