Accompaniment with piano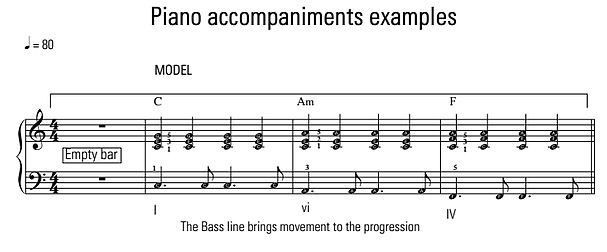 Accompaniment with piano.
Accompaniment with piano.
http://www.piano-composer-teacher-london.co.uk/single-post/Piano-accompaniments-Enhancing-our-melodies
cREATE A PIANO ACCOMPANIMENT HAS ALWAYS BEEN A CHALLENGE.
In this occasion, Gisela Paterno shares her last article published at WKMT, where she explains how to create a chord progression simple by C, Am, F, G. Which also can be used by advanced students with I – vi – IV – V. In order to well understand the process, she attaches her own video with the melody created by her and some examples to go through easily and explained.
Added to that, she gives some tips for the best way the left and right hand can reinforce the harmony.
Pianist AID, we truly believe this article will help all those pianists who find themselves in need of creating a piano accompaniment. Read the full article on the link above. We hope you enjoy it!