A new piano concert by WKMT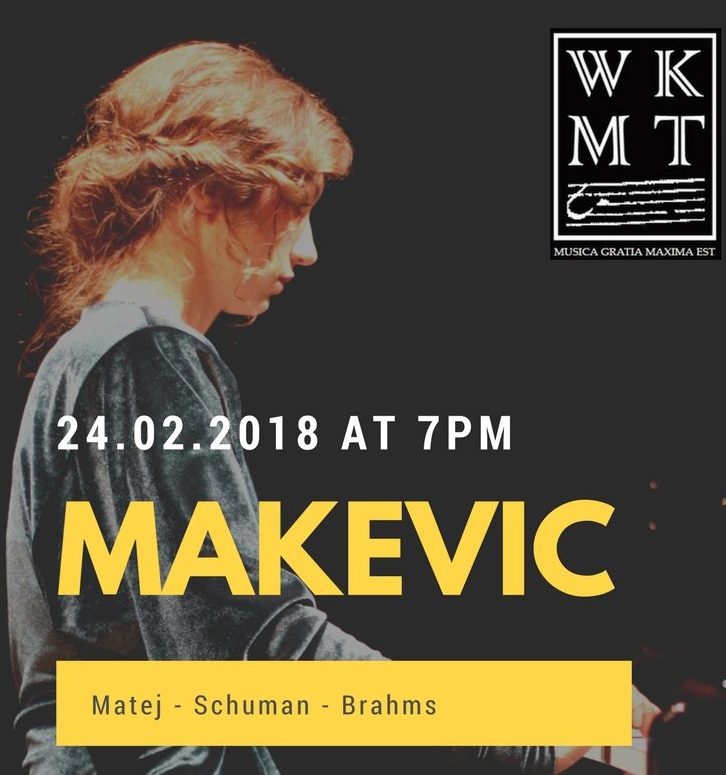 A new piano concert by WKMT.
A new piano concert by WKMT.
Katarina makevic performing for wkmt.
http://www.piano-composer-teacher-london.co.uk/classical-concerts-london-by-wkmt
We are glad to release the new date of WKMT next classical concert. This coming 24th February at 7 pm, save the date!
Usual venue, the stunning St. Cuthbert's church, will be a witness of such a joyful Saturday evening with a lovely programme performed by Katarina Makevic, a Senior piano teacher at the piano studio. Thanks to the good impression she gave in WKMT Music Festival of November, where she performed, WKMT has decided to get her on stage once again and increasing the programme, which is the one that follows:
Daniel Matej Fragile
Robert Schumann Piano Sonata op. 11 in f sharp minor
Introduzione
Allegro Vivace
Aria
Scherzo e Intermezzo
Finale
Johannes Brahms Balladen op. 10
Pianist AID promotes and helps musicians like Katarina to have performing opportunities in London. We would like to thank Katarina for her desire to perform for WKMT through us. We would like to invite you all to join us for this great evening. Check all the info and details on the link aforementioned and book your tickets to [email protected].