Haydn & Rezzuto once again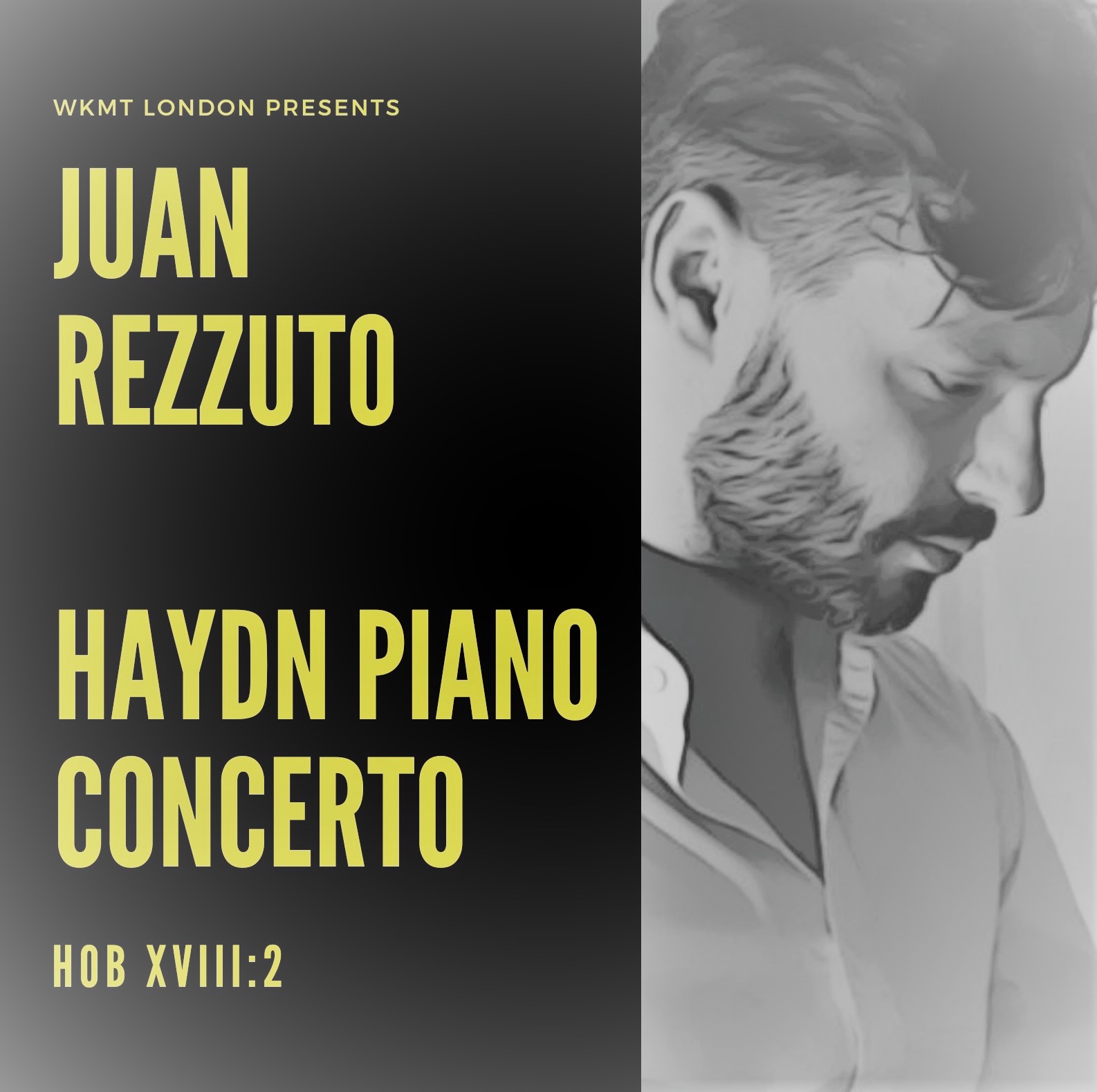 Haydn & Rezzuto once again.
Haydn & Rezzuto once again.
 JUAN REZZUTO WILL PLAY HAYDN PIANO CONCERTOS IN LONDON.
Pianist AID is glad to announce one of our members' next concert in London.
Maestro Juan Rezzuto, will be playing the beautiful Haydn piano concerto accompanied by WKMT London Orchestra. The famous Hob XVIII:2 will be played by this great pianist in October the 13th at usual venue, St. Cuthbert's Church, Earls Court, London.
WKMT Piano lessons London wants to celebrate its new acquisition from September on. They have gotten a Grand piano Yamaha CFX, 275CM long concert piano standing on the ground floor of St. Cuthbert's. This is a big step for WKMT Classical concerts, as they do monthly events and now they count on a stunning grand piano to perform. Adding to that, WKMT London Quartet is the new orchestra the music studio has raised for the coming events and concerts in London.
So, we guess, it is the perfect excuse to celebrate these achievements while welcoming the new term with the music beautifully played by the hands of Maestro Rezzuto. A string quartet accompanying him on the piano concerto.
Join us on the 13th October for a beautiful Saturday evening with the famous music studio, and get in touch for many more events from September on. You can now check all the info in the link aforementioned and book your tickets now. WKMT is a classical music community every time bigger in London. Do not miss it out!