Two New Piano Performances by WKMT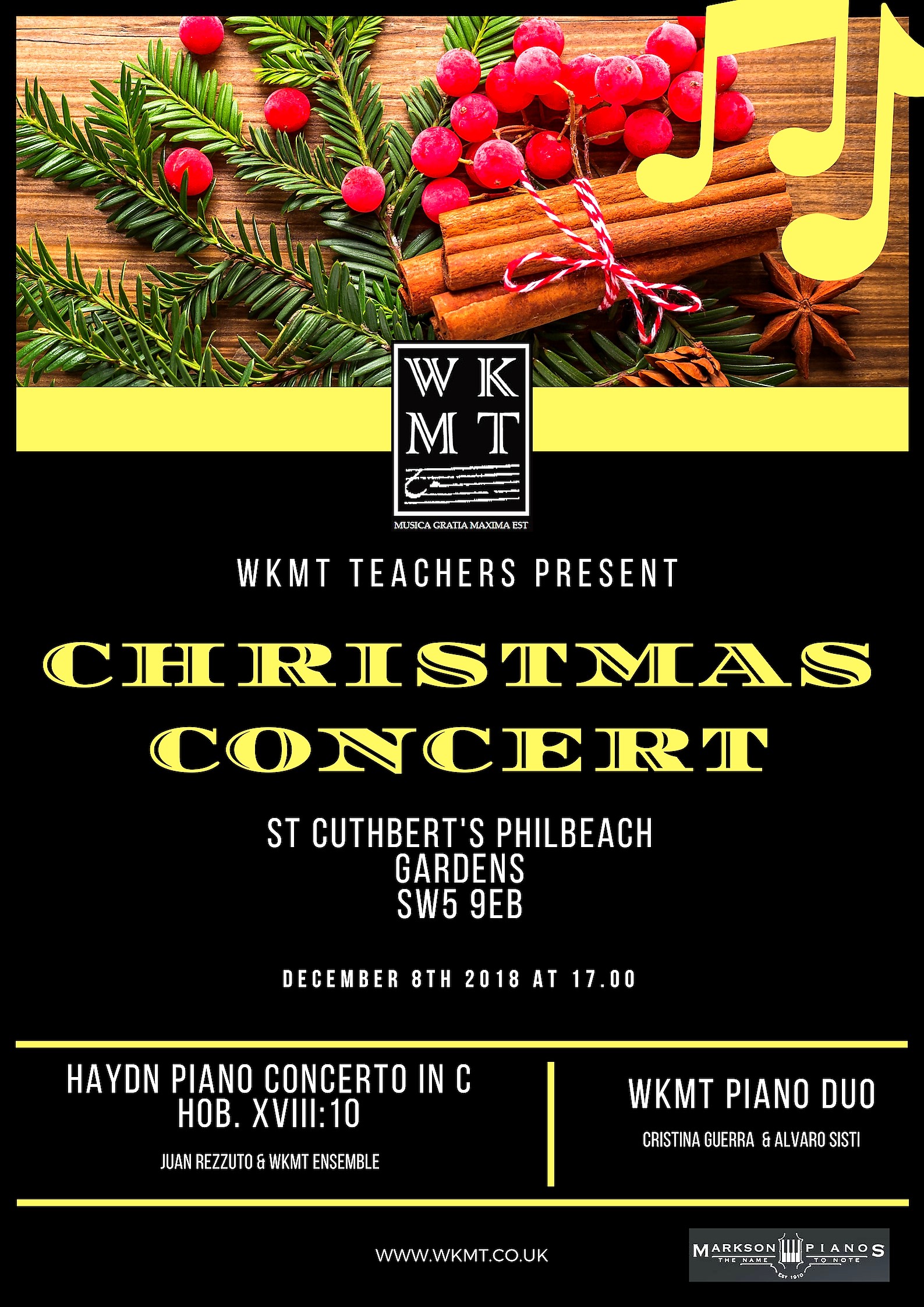 Two New Piano Performances by WKMT.
Two New Piano Performances by WKMT.
JOIN US ON THIS NEW CONCERT FOR CHRISTMAS.
WKMT brings us a new event to join and enjoy. On the 8th of December 2018, at 5:00 pm, WKMT Team will be running its Christmas contest for all our followers and its members/students.
This time, they would love to celebrate a Musical Christmas sometime before everyone goes away due to this time of the year, that way, we don't miss the December edition of the monthly classical concerts always organised by this London piano studio.
Its usual venue, St. Cuthbert's church in Earls Court will be a witness of a piano concert. Actually two. WKMT has designed a beautiful programme quite eclectic, but melting and combining in a very interesting way:
Haydn Piano Concerto in C Major Hob XVIII:11. Obviously, Maestro Rezzuto will be in charge of the piano, as part of his own Haydn project. He will be accompanied by WKMT Ensemble. We must confess that we loved his last concert on the 13th October performing the number 2 of this same Hoboken. Lovely piano concerto and beautiful performance. So looking forward to this new one.
Petite Suite – C. Debussy played on four hands by Cristina Guerra and Alvaro Sisti. Both piano tutors at WKMT as well as members at Pianist AID. Whom will have the opportunity of performing at this great Christmas concert.
Go to the link aforementioned and book your tickets soon. You will fall in love with WKMT Concerts.