WELCOMING THE PIANO CONCERTS SERIES 2019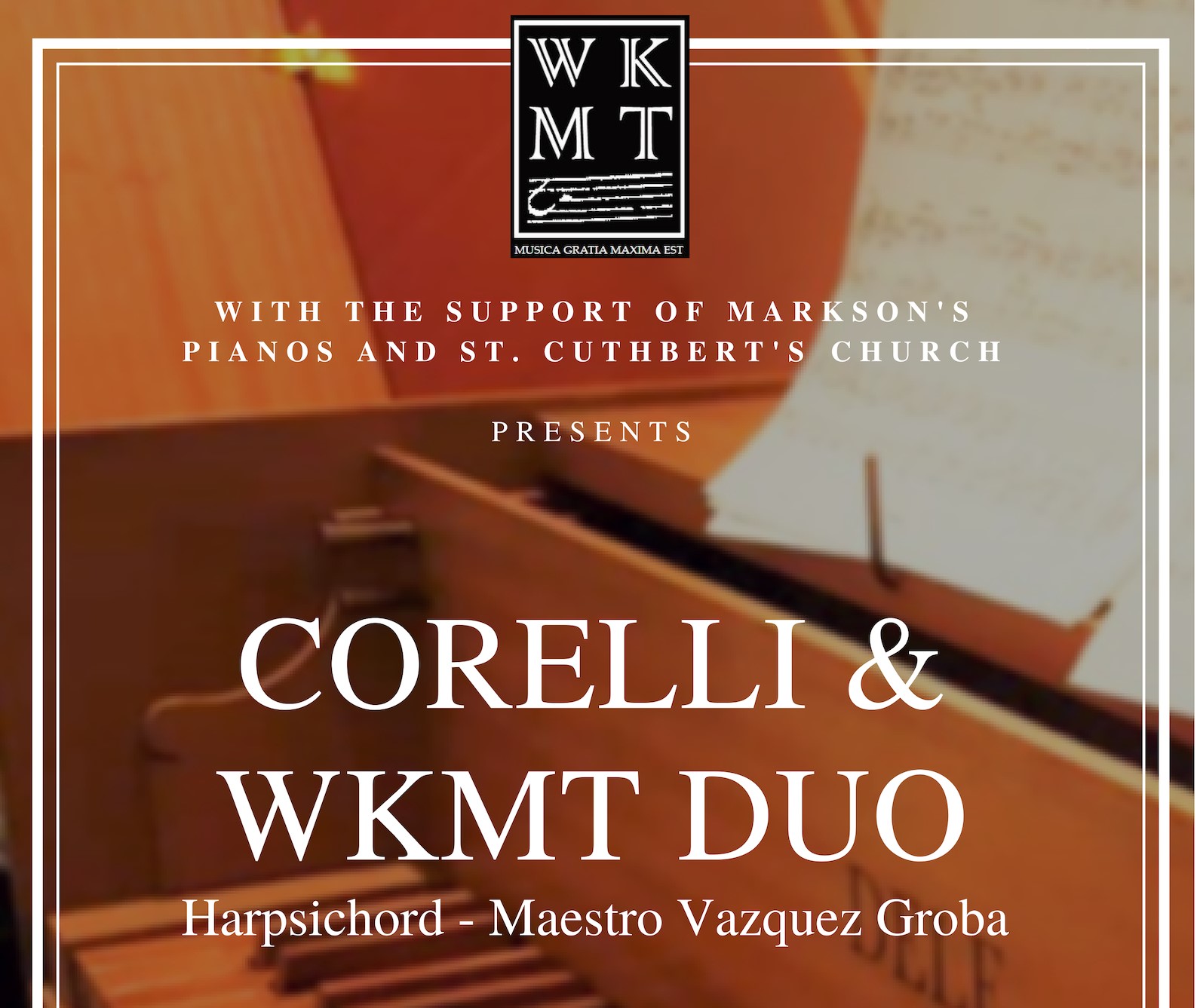 Classical concerts in London by WKMT
Happy New Year 2019! Pianist Aid is now back to work to offer plenty of performing opportunities to all our musicians in London. We have a lot of musical events prepared for this new year. Let's stay tuned!
For now, we release the date of our first concert of these series. On the 26th January, Saturday from 6.15pm in St. Cuthbert's church, London, we and WKMT will be hosting a beautiful and unique concert.
This time, we count with one of our members who is Avelino Vazquez. We gave him the chance of showing to the rest his skills on the harpsichord. Although he is a great piano tutor at WKMT, he is mostly known for his art with the harpsichord. Experienced in the Baroque era, he brings a programme in which Corelli is the main part. For this time, he also counts with Anthony Elward, violin tutor at WKMT, who will be accompanying Avelino in this adventure in London by playing the violin part.
That is something very special as long as there are no many harpsichord performances in London nowadays. So he will bring the special sweet to the cake.
For this occasion, we also count with a piano duo. Our members Alvaro Sisti and Cristina Guerra will be playing piano duo pieces of Schuman right after Avelino's performance. That way, we cover harpsichord and obviousluy, piano performances.
Join us on the 26th for a great Saturday evening, like always, surrounded with music and art.