The importance of the teacher's articles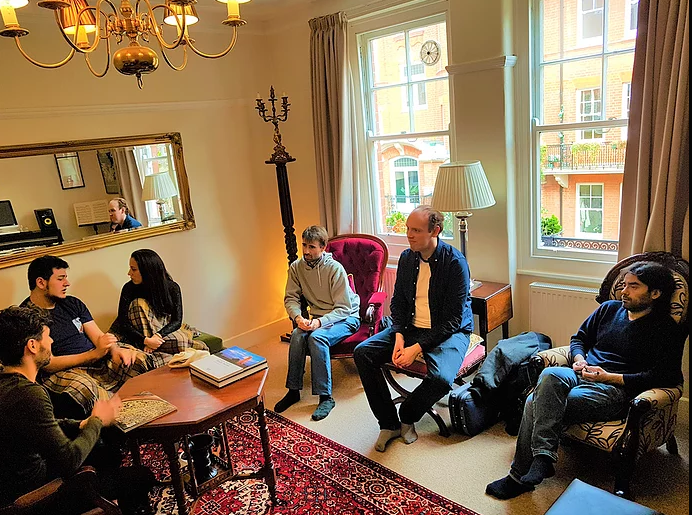 Production of professional musical articles at WKMT
Today we bring the usual task of our members within WKMT London Piano Studio. Their collaboration with WKMT Music Blog with professional and educational articles. This article has been created by Juan Rezzuto, as Director and founder of WKMT, to guide us all through the importance of producing musical articles and posts often.
At WKMT studio we understand that the piano teacher's production should surpass the piano lesson environment and go much further. This can take many forms, such as personal research, looking for new materials and articles related to different activities that are carried out within the daily life of the studio. Regarding the latter, we encourage and train the piano tutors at the studio to develop it in a very strict fashion, following specific formats and overall, safeguarding the personal information release such us photos and copyright information.
The characteristics that you could expect from an article is to be informative, interesting and mainly to address useful issues for the piano students. Many topics that are given during the piano lessons are expanded and developed through these articles in a way of expanding the concepts that they were covered during the lessons, this was conceived as a way of having a sort of expansion of the lesson, most importantly, when the student can thoroughly read and absorb all the knowledge that sometimes can slip from their memory.
The last part of this article will cover the concerts. We are the only studio that can provide free monthly concerts to our students in such an astonishing venue as St. Cuthbert's Church in Earl's Court. WKMT Teachers and other performers offer a different perspective as they bring the opportunity to explain and share with their students and audience the music that unites, this is allowed by socialising after each event. This is a fabulous opportunity to all the students, audience and newcomers to share this passion and can, in this way, to constitute this enriching experience between teachers and students.
We are immensely proud of our system and the fact that they, WKMT, are the only Piano practice in London that offers this experience to our students and members. We proudly support this.