The unique music and life of Satie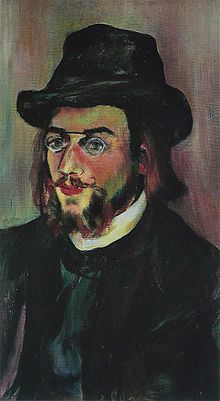 The unique music and life of Satie
Among piano students, the most renowned composers that people choose to play in concerts, auditions, exams or just for pleasure are Frederic Chopin, Wolfgang Amadeus Mozart, Ludwig Van Beethoven, or the most advanced or piano tutors that already have certain pianistic level; we have Franz Liszt to show off the skills of the pianists that want to undertake the technical challenge that represents playing his pieces.
But have you heard of Satie?
Firstly, French composers are very well known, but usually, people recognise names as Claude Debussy or Maurice Ravel; but there was one among them that surely made a personal mark in the world of music, and this Erik Satie.
As Laura comments in her article, "Satie was most commonly known as a French composer who represented the first definite break with 19th-century French Romanticism. He stepped out of the norm to compose more experimental pieces, such as Trois Gnossiennes in 1890, which didn't have bar lines or key signatures notated in the score."
He became famous by the hand of John Cage, back in the 1960s when he was re-discovered by his original and unpredictable style of music, with a hint of absurdity that the composer Cage found irresistible to his style and vision of the music; in this way, the music of Satie became very popular, and it is hugely played worldwide thanks to the fact that it is a music that can be approached by any intermediate pianist, especially for his simple rhythms and beautiful and simple melodic lines.
He will definitively remain as the weird one among the composers, defying the musical Status Quo in Paris.
His most famous pieces will remain in the pianists' hands forever, such the cases are Gymnopedies and Gnossiennes, which have even strange comments on the music sheet unrelated to the technical interpretation of the piece.
Piano lessons London with WKMT