Juan Rezzuto playing Haydn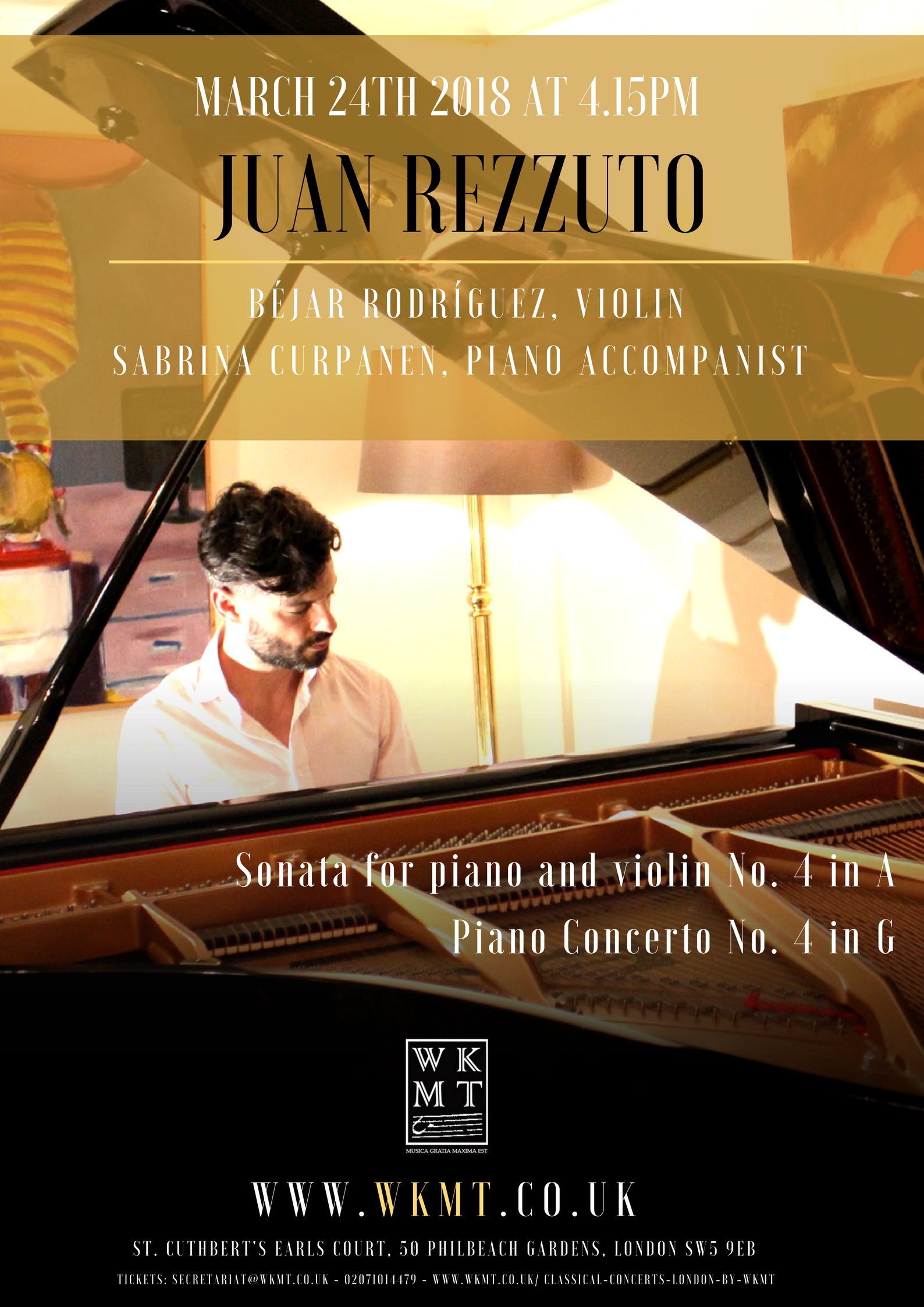 Juan Rezzuto playing Haydn.
Juan Rezzuto playing Haydn.
HAYDN PIANO CONCERTO N4 IN G BY JUAN REZZUTO FOR PIANIST AID.
https://www.piano-composer-teacher-london.co.uk/classical-concerts-london-by-wkmt
We announce the next concert, the March edition of WKMT Classical concerts. This time is performed/conducted by Juan Rezzuto. Our founder and Director is in charge of this new edition with a beautiful concert of Haydn N4 in G and the sonata N4 in A.
This is a great opportunity to see a beautiful concert played by a wonderful concert pianist, who apart of creating one of the most famous music schools in London, always had the time to perform great concerts around London. In this case, he decided to replace the orchestra for the Haydn concerto with a second piano. This will be an anticipation of his next big concert with the orchestra  after summer in any listed venue in Central London. We will pass more details as soon as we have more details from WKMT.
Save the date! 24th March at 4 pm in St. Cuthbert's church, Earls Court, London. Where WKMT and Pianist AID always organise together great classical concerts as opportunities for pianists in London to be promoted and recorded.
You all should check all the details and info on the link aforementioned and do not hesitate to book your tickets through WKMT Office. Here we share the full programme of the concert. We hope you like it and pop in on the 24th March.
PROGRAMME
Haydn, Piano and Violin Sonata No. 4 in A
Allegro
Menuetto al roverisco – Trio
Finale, presto
Haydn, Piano Concerto No. 4 in G
Allegro moderato
Adagio Cantabile
Rondo Presto