What are your experiences as a music tutor?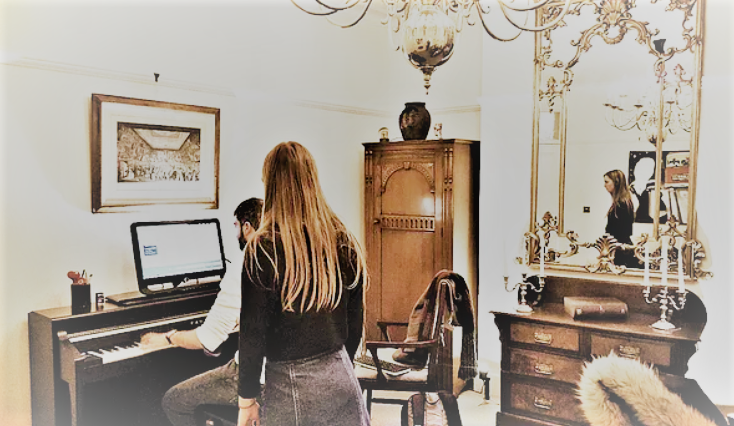 Common questions about piano instruction - Part 1
Common questions about piano lessons - Part 2
Common questions about piano lessons - Part 3
Common questions about piano tuition - Part 4
A piano instructor with lots of activities in London
Today we bring a new topic. Although is a compound of questions, it might be very useful for all of us as piano teachers in London, or anywhere, to fully understand the doubts students and parents would have in most of the cases when trying to access to piano lessons for beginners or music lessons in general.
Obviously, we are not wise in all the fields of the life, so it becomes natural and usual to hear some certain questions that are easy for us, but not that clear for someone else not related to our field. So do not be afraid of asking anything, we learn much more by asking and wondering, and that is the main purpose of this series of articles written by one of our pianists, Sabrina Curpanen.
Sabrina Curpanen is a professional half teacher and half pianist. She loves both fields, well related to the piano since she was a child. She is currently performing across London and England recitals and accompanying other pianists such as our founder Juan Rezzuto last year with Haydn Hob XVIII:4. But also, she helps several students to learn the piano and improve along with her.
Using that experience as an asset, she shares with us all some of the common questions or doubts she usually gets from her students and/or parents in regards to the music lessons, either theory or piano. She intends to help others who might have the same doubts about what we do and why we do it this way. Everything we do has a meaning, purpose and an explanation.
We leave the Maestro to explain herself throughout her words with the article published on WKMT Musical Blog. Click on the link aforementioned and get to know about music tuition. Some more articles coming soon.