Join the next Masterclass organized by WKMT London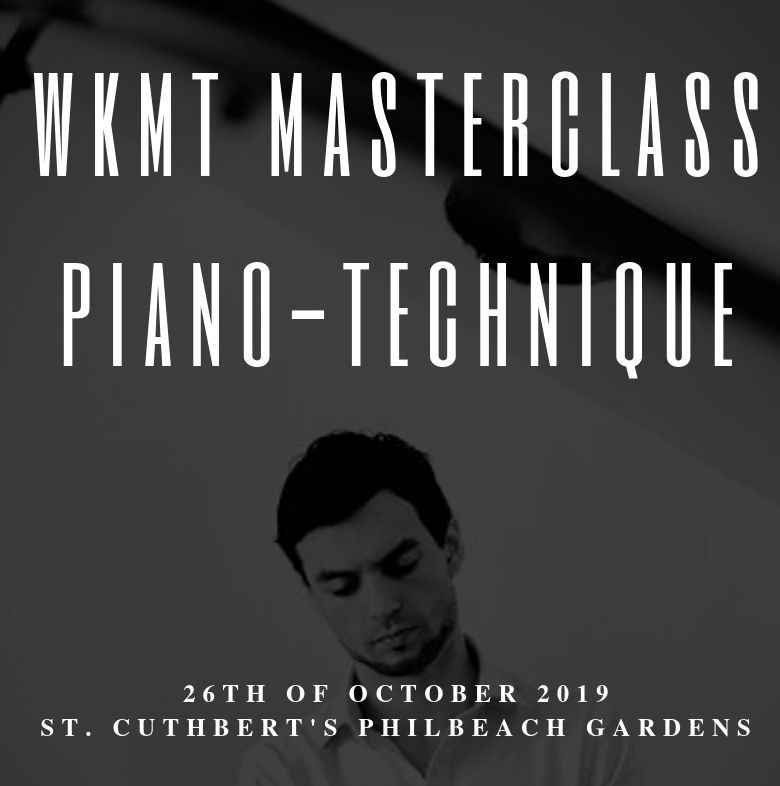 Join the next Masterclass organized by WKMT London.
Pianist AID, we are glad to release the next official masterclass by WKMT. This October 26th, we all have a pedagogical date in London.
We have co-organised with the famous piano studio in London this new masterclass format in which we will gather a few students as active performers and also students and parents to attend as listeners of the class. In a masterclass, you don't necessarily need to be performing and receiving advice, but you can attend and listen to other's advice. Basically, the tutor, in this case, Maestro Juan Rezzuto will take some students on stage, make them perform and will give general advice in terms of the technique and passages of certain typical pieces needed for either ABRSM and Trinity.
That way, everyone will get professional advice and tips, which could be understood and used for all our students. This is an idea of Juan Rezzuto after attending several masterclasses in Argentina when he was a child with Maestros such as Bruno Gelber. This is a very common and valuable format in many countries and cultures, and we are happy to bring it to London thanks to him and to WKMT.
The results and impression got afterward are quite helpful for any student, as you learn new things thanks to the reason why is a different context. You learn avice and tips through another performance, so you are able to see as a third person the idea, the execution, and the results. And in the case you are in the other place, as the performer, you will be able to execute the actions through the advice given and experience it on your own.
For these reasons, we truly recommend you to attend this masterclass on the 26th of October in the afternoon.
The venue: St Cuthbert's Church, Earls Court, SW5 9EB London, UK.
For more details, click on the link aforementioned. And in case you would like to book your place, contact them directly on 02071014479 or email [email protected]